Tuesday, 13 November 2018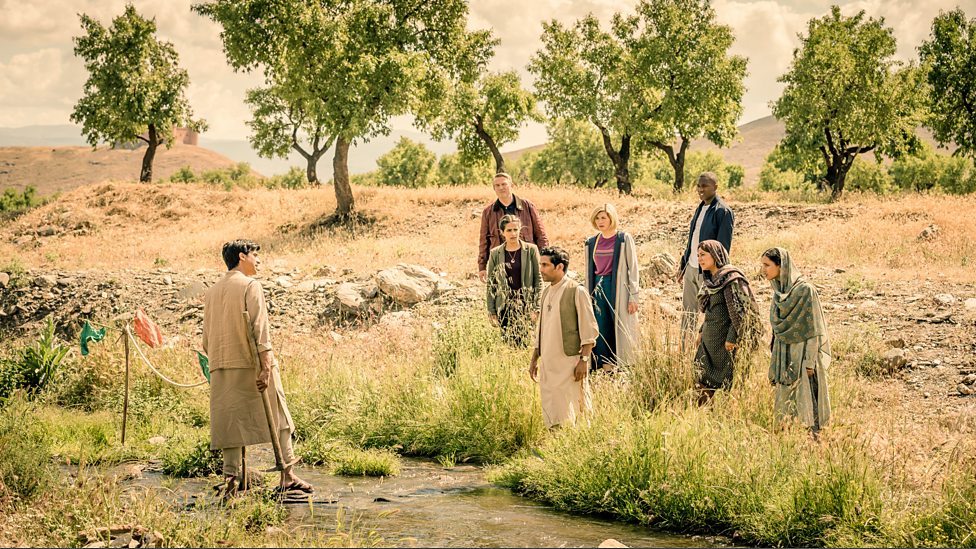 Remember that relief three weeks ago when Doctor Who did a Rosa Parks story and didn't fuck it up? Reader, they did it again.
The Partition of India needs to be treated with as much sensitivity and nuance as the Civil Rights Movement of America, and, like much of the horrors of British colonial history, it seems to be shockingly lacking from our cultural knowledge; I have some expertise on it due to research for my comics work, but it was never mentioned to me at school. So this episode earns immediate plus points just for approaching the subject, and further points for, as with Rosa, assigning a writer of colour to dramatise their cultural history.
Vinay Patel clearly knows what he's doing, as this confident script, again like Rosa, avoids the farcical trappings of the sillier Who historicals and instead gives us an impactful slice of character drama. But Partition is a different subject to the Civil Rights Movement in that it had no major figures or moments to focus on; it was one simultaneous nationwide clusterfuck. Patel's solution to this, focusing in on one family as a microcosm for Partition, gives us another very different approach to the Doctor Who format (and allows the show to keep its PG rating by getting away from the violent bloodbaths in the cities). Perhaps revealing of Patel's past credits, it feels theatrical, confined to one family in one location, but not to its detriment; the family's story has all the tension and emotion of good theatre while being situated within the wider context by references to events developing elsewhere. The cinematic production values, with Spain convincingly standing in for India and some careful sound design, help that feeling that this is part of a larger world. This family's story is very much one of many – which is great, because hopefully it will have encouraged viewers unfamiliar with Partition to look it up and find out more.
The fact that the family is Yaz's is especially wise, as it gives us an emotional entry point into the story, and gives Yaz the most development she's had so far, even if she still does feel quite 'generic companion' – yes, she has backstory now, but much of her speech patterns and methods of approaching problems could be cut and pasted into any other companion. The story of learning about her grandmother's past and realising that Prem is destined to die is powerful, though does remind me a lot of 2005 episode Father's Day – in which a wedding day also spells doom for the companion's past relative. Then again, I've seen it pointed out that the Tijarians are very similar to the Testimony from Twice Upon A Time, which was less than a year ago, and I'd completely forgotten about them, so perhaps my having an issue with one repeated plot point but not the other simply speaks to how good Father's Day was (and how shit Twice Upon A Time was).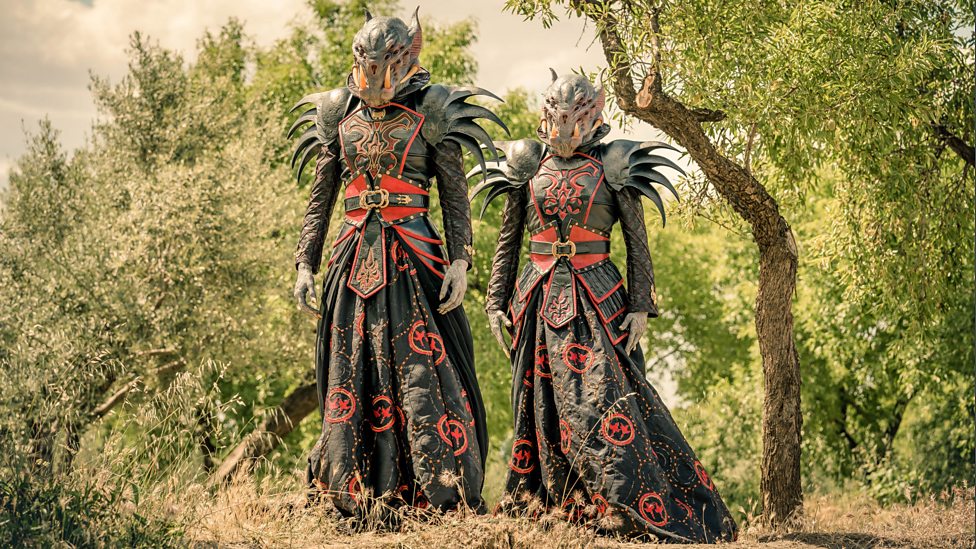 Those Tijarians seem to be getting a lot of stick online; another thing I've seen pointed out is that the episode could function without them – a 'pure historical', as the really old school fans would lustfully call it. And yeah, it could have; indeed, given that they're ultimately a B-story, Demons is closer even than the alien-free Rosa is to one of those tales in which William Hartnell and his fam would go and look at a bit of history without touching much. On the other hand, I liked them: they're an excellent red herring, with the twist that they're not the real villains nicely planted and paid off, and they do exactly what a B-story should in that they reflect the themes of the A-story – just as Manish is blinded by his prejudice about Muslims, the Doctor is misled by hers about Tijarians, and the theme of mournfulness that pervades both tales is appropriate for an episode broadcast on Remembrance Day.
There is the rather odd plot hole that I've seen more than one person online point out – how come no one notices the bullet wound on the Holy Man? I'd like to put forward my own suggestion for this, because I'm proud of it – the powder that the Tijarians put on the body 'heals' the wound up, like an undertaker dresses a body to preserve dignity in death. Whether that's what the writer intended or not, I'm not sure, but it's in my headcanon now.
One more thing, even if it is reiterating a point from previous reviews – I'm liking Jodie Whittaker's Doctor more and more. I can see why it may grate to some that she doesn't save the day in any way here, but that's justified by both the sci-fi point of the necessity of Prem's death and by the historical context that it would cheapen the depiction of Partition for her to do so. I like that we have a Doctor who cares without always grandstanding, who brings such joy to the role, and her speech at the wedding is lovely. This has joined the one of her on the bus as my favourite shots of the series:
So, yeah. I really liked this episode. Two trends seem to be emerging from Series 11. The first is that, possibly for the first time in post-2005 Who, the historical episodes are the best. While Demons doesn't have quite the punch of Rosa, it's similarly thoughtful and emotional, properly engaging with a time and place that deserves to be better known. Both of these episodes have deviated from the traditional 'Doctor vs aliens' mode, and I love that boldness, variety and desire to tell new stories.
The second is, as I predicted last week, that the guest writer episodes are better than Chibnall's (though let's not forget that Chibbers deserves credit for enabling the guest writers to tell these stories; writing five episodes while supervising five more must be hard). With both these trends in mind, the episode I'm most looking forward to now is Joy Wilkinson's The Witchfinders, but before that, next week brings us the first Who episode to feature an exclamation mark in its title – brace yourselves for the review, I may start talking about punctuation.
DOCTOR WHO SERIES 11 RANKING
Demons of the Punjab